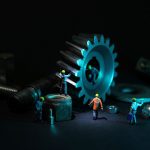 Bruno Tibo possiede un magazzino di ricambi auto originali a disposizione delle specifiche esigenze della clientela e è punto vendita di accessori multimarca per autoveicoli e motoveicoli. L'obiettivo è di limitare il più possibile i tempi di attesa, sia per riparazioni e interventi meccanici, sia per la consegna degli articoli.
By looking at a writer's portfolio, so you may be assured that they have been hired
You can end up
The
Papers for free essay papers the initial year of study at higher education institutions will generally differ from those for third season.
research paper available may also be the final and the most important step in the program.
in serious trouble with this.
by someone else before.